7th July 2020
Christopher Nosnibor
Another face on the Yorkshire electronic music scene, Ian J Cole is someone I've seen – and enjoyed – performing a few times. Obviously, not recently, nor probably any time soon, which makes the arrival of his new album, Black Scars Across My Back, most welcome.
Inspired by Bevin Boy John Copley, who died as a result of working down a Doncaster Mine in 1946, Black Scars Across My Back is a conceptual / narrative-based album in essence, although translating any concept or narrative to purely instrumental compositions means the scope for interpretation is vast. The expanse of the album is also pretty substantial, clocking in just shy of an hour and a half.
The details accompanying the album are minimal, but a spot of research show that Copley, who died aged 21, who is buried in York cemetery, was 'one of the 48,000 'Bevin Boys' (named after Ernest Bevin who was the Minister of Labour & National Service) who were conscripted to work in the UK coal mines between December 1943 and March 1948.
Then again, music alone can convey meaning and emotions in a way that resonate deeper and in ways that words simply cannot. And what's particularly noteworthy about this album s that it focuses not on grand narratives, the political or even the personal, but a microcosmic sliver of local history, often neglected. Real history isn't about wars and politicians, but the lives of the everyman, lived and forgotten about. Yet without these people, what would we have?
The album's sixteen-and-a-half-minute opener balances elegiac piano with creeping swirls of ambience. It's delicate, and softly transitions between spaces over the course of its duration, with richly layered washes of sound that interlace and interweave. What does it convey? Nothing… but everything. A certain air of simplicity, of airiness, unhurried and uncluttered breathes through the spacious arrangement, which subtly turns moods from optimism to shades of gloom via plain drifting.
There is only one Elvington Terrace in the whole UK, and located in the centre of York it measures a mere 90 metres: '2 Elvington Terrace' is a haunting piece that drifts and wafts, ghostly and ethereal.
The shuffling groove of 'Cook, Trowton and Simms' is unexpected, and unexpectedly buoyant, introducing percussion to the album's palette and upbeat, lively percussion at that – although there are thunderous rumbles and crashing waves in the distance, which twist the tome a little. Next up, the gloopy tension of 'The Balloteer' features looped samples amidst the electronic bubbling, calling to mind early Test Department and the like, and lines like 'produce for victory' bear remarkable parallels to the latest slogans like 'eat out to help out'. Do we ever learn from history? It's a rhetorical question, and I think you know.
'Drift Sights' is a conglomeration of clattering, industrial percussion and sparse notes, while the epic 'The Bevin Boy' is a constant flux of tempestuous ambience that's far from tranquil. It provides a bleak backdrop to segments of spoken-word narrative.
The title track brings a chiming, glistening charm, as well as sprightly bright flashes of light, which bounce across the ripples and creaks of metal-cast shade, before the album's last piece, 'She Left Flowers on is Grave' draws the curtain with a dolorous finality.
Black Scars Across My Back may not expressly articulate the life of its subject, but is highly evocative, and knowing the story, the context, imbues it with a sadness that's affecting. It's hard not to be touched by its quiet intensity.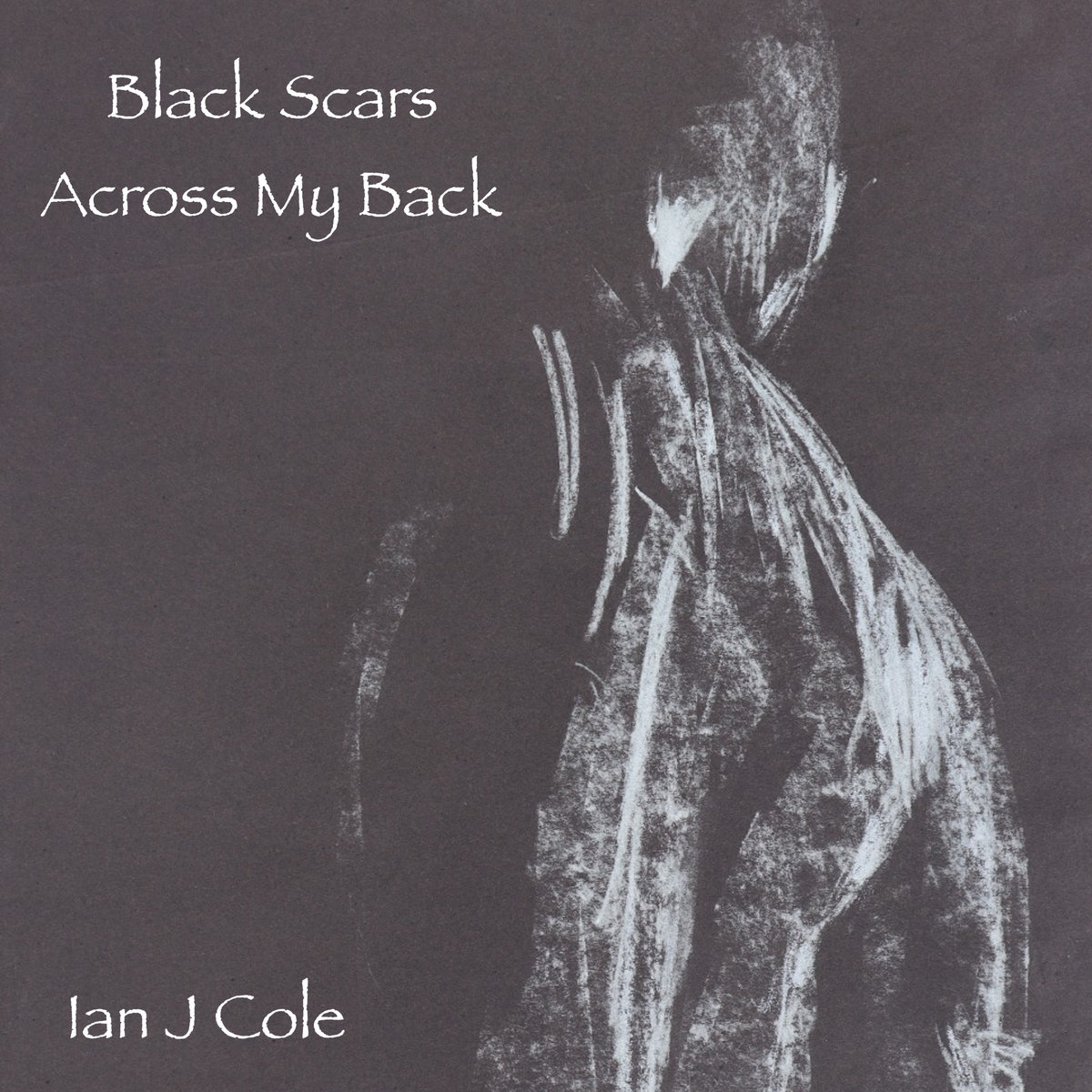 AA